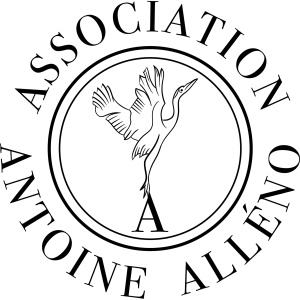 FABuLoUS EXPERIENCE
Cacio & Pepe Day
Cacio & Pepe Days are a real tasting oportunity, unique of its kind, based on the desire to taste life across all our senses, in combination with our hearts and minds: an almost sensual and profound experience of life in it totality.
Cacio & Pepe Days are accompanied by the multisensory Cacio & Pepe Sounds Ritual experiences, with four variations: Food with fine food; Mixology with cocktails and drinks; Crunch Crumble Sounds with the taste of bread, pastries and the sounds that have accompanied us since our childhood; Lifestyle with the scents of nature and the environment.
---
November 14th 2022 in Milan at 10.00 am
Milan Triennale
Cacio & Pepe Day Symposium
presented by Pierluigi Pardo

+ Cacio & Pepe Sounds Ritual curated by Charles Spence (University of Oxford – Gastrophysics – Nobel Prize)
Carlo di Cristo (University of Sannio – Biology)
Antonella Bondi (Olfactory Design and Food Innovation)
Video
Photo Gallery
Credits Giacomo Bretzel, Ph. Mila Surguci
All other dates
See the complete calendar of all 18 itinerant dinners and cooking classes, with the best masters of Italian cuisine in exclusive locations We recommend booking well in advance given the small capacity of the locations and the high level of interest
Cacio & Pepe Food Sounds Ritual
Tastings for the 5 senses
Immersive experiences that activate the five senses to fully experience a tasting.
Those who try a Cacio & Pepe Sounds Ritual smell, eat, drink and dream, with eyes open certainly, but in such a vibrant way that it is as if they penetrate and feel every little vibration of the world.
The Sounds Rituals revolve around a dish, a drink, a pastry, a place on Earth and through the stimulation of the senses, they excite the thoughts, memories and breath that mark our existence.
Cacio & Pepe Food Sounds Ritual @ Home
Cacio & Pepe Sounds Rituals can be reproduced at home at any time, through our kits for sale to make your meal with friends convivial and joyful or light up a romantic evening.
Book your Fabulous Experience
Choose from 18 extraordinary locations in Europe and 12 in the U.S.
Experience the magic of a fabulous experience made in Cacio & Pepe Day
"Form is substance"
If the shapes of pasta can be equal in substance, on the sensory level do not produce the same result.
Try to season different types of pasta in the same way, for example with butter and cheese (the "classic" seasoning of each pasta, from the Middle Ages to the eighteenth century) and try to taste.
A forkful of spaghetti will not taste exactly like a fork of macaroni, or fusilli, or noodles.
The shape produces different flavors.
Here is the brilliant experiment of Gualtiero Marchesi, the master of contemporary Italian haute cuisine, who proposed in the same dish four different shapes of pasta, all dressed in the same way (in his case, with only extra virgin olive oil).
The experiment was to demonstrate the diversity of the four sensations.
I have always thought that this recipe of Marchesi is the sensitive demonstration of a philosophical concept: the form is substance.
Experiment of Master Gualtiero Marchesi conducted by Prof. Massimo Montanari
in collaboration with